My computer behaves like it is on DIAL UP is enough to make me crazy!!! I have resorted to using my sprint EVO, however I was blessed with two very fat thumbs and its havoc to type anything other than one or two sentence comments. Woe Woe is me me, right?? It's a treat for me to be visiting my blog!.
Beauty's room was a pale pink. She wanted a change. I found two gallons of paint at Wal-Mart on their OOPS aisle. They were both a gorgeous shade of GREY for $8.00
I love how it transformed her room.
The before picture! I know, I broke the first rule! I forgot to take a before picture of the room! Try to look past Sweetheart, she was hanging in Beauty's room that day.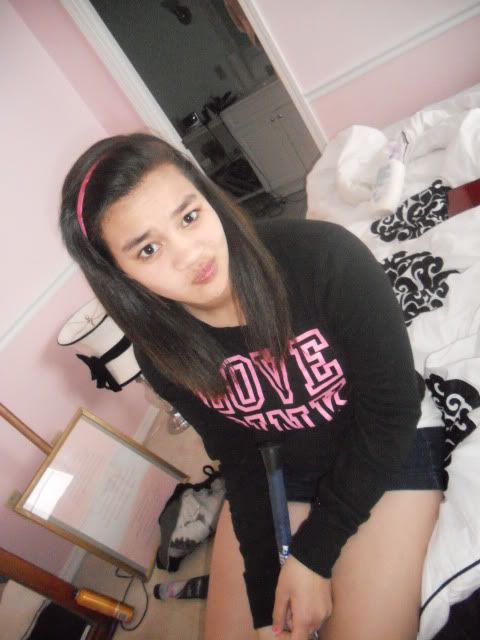 All of the pieces of furniture in her room was FREE except for her chair which was $5!!! I picked up this 5 piece gorgeous solid wood set! I had to travel an hour away and it has been sitting in my garage for a year! I got it through free cycle.
It was in perfect condition. I was afraid to paint it, what if I messed it up. I thought I should sell the pieces. But, decided I would forge ahead. Since, Mr. Incredible was threatening to throw it out, since he wanted his garage back.
Before pics of furniture. It was a butter cream with a dandelion yellow accented by a olive green.
I sanded all of my pieces, roughly. I concentrated more on the heavy use areas. But other than that. I just roughed it up a bit. Hit and miss style!
Once all pieces were sanded I used KILZ primer in a spray can (oil) . I initially bought KILZ (oil) in a can to brush on, but once I saw brush strokes. I switched. These pieces took 4 cans of primer. $20, white paint. Left over from house project - free.
I sanded the pieces down slightly because kilz spray primer leaves a slight rough finish. Wiped my pieces down thoroughly with a cloth and PAINTED with a semi gloss white paint from home depot. I used a paint sprayer. The pieces came out really nice and rich! So far, so good and my total expense is now $28.
GLAZING... After attempting my
side table
for my bedroom. Please check
Brooke out
, if you haven't already. Here's her tutorial.
GLAZING 101
.
I mixed up my glaze only this time I used 2 cups of glaze to 3 cups of regular black paint that I bought in a small can. I brushed it over the ornate areas I wanted to highlight let it set a bit and wiped off. I applied everywhere I wanted to add a bit of age. I left the tops of the dressers alone, and only glazed near the edges of the dressers and end tables. Please go to the glazing 101 tutorial.
*******CRUCIAL CRUCIAL TIP********** While applying glaze to your dresser drawers do not forget to pull them open and wipe off. The drawers did not stick, however the black settled into a thicker line, that looks unprofessional. I will have to take a damp rag, dip it in white paint and rub it over the lines so the black doesn't look so harsh. NO biggie but an extra step.
Now, brace yourself for a butt load of pictures. Me? Well, I'm on dial up so I will come back to the office tomorrow, to press POST! It was a lot of fun working with Beauty on her room make-over.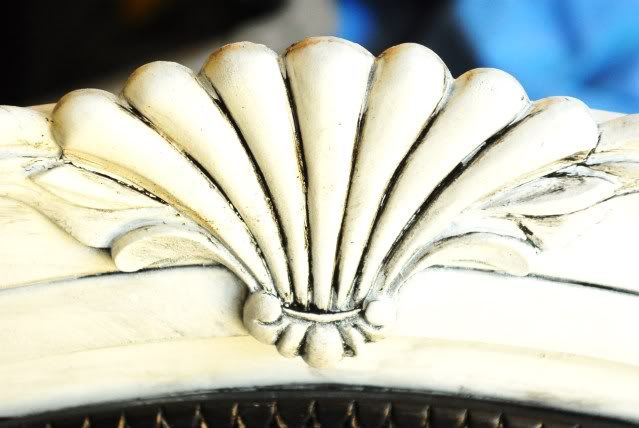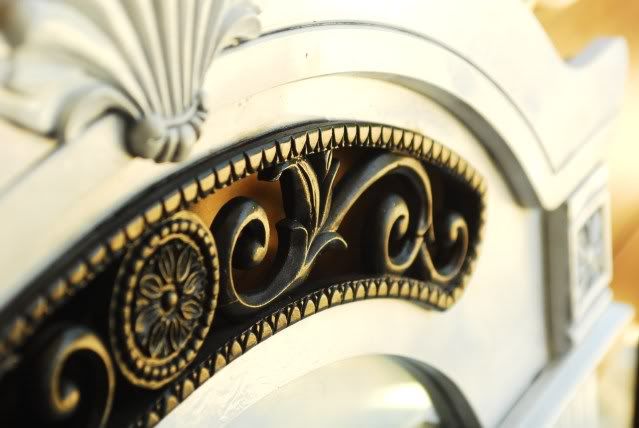 I spray painted the metal with krylon Oil rubbed bronze and then brought out details with a gold stamp that I had from my stamping up days.
Enough close ups:
The B, came from Good Will, $2, The picture holder was free. The footprints poem, I found it at good will, and spray painted the frame. $2. The mirror was not part of the original dresser set. I picked this up off of free cycle. It was dark brown. The two side lamps were $20 off of craigslist for both.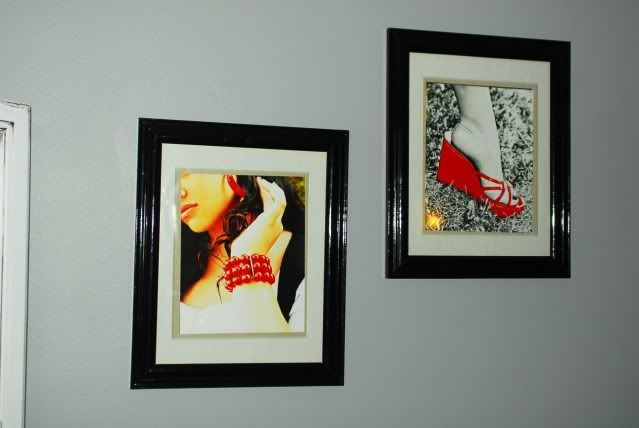 Art work, is of Beauty. Printed at walmart. $2,
Frames we had.
Vanity
The picture is her baptism picture when she was 8, the candle stick we had, the Eiffel tower came from a dance that the stake put on. Things were spray painted krylon high gloss red, FREE, another left over from previous owner. Every thing else we had already had.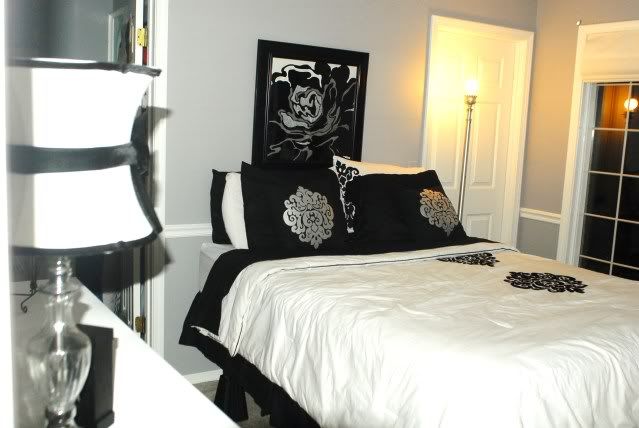 Her bed: The bedding was from Home Goods: We bought this a year ago, when we first moved to STL. $89 for the complete set, Pillows, accent pillows and sheets.
The lamp, missing the glass globe was FREE. It was a hideous sight that a tenant had left at one of our bishop's rentals. Spray painted metallic silver: FREE, left over from the previous owner of our house.
She needed a chair or a bench to sit at in front of her vanity. I searched craigslist and found a beautiful amazing solid chair for $25. It is worth far more. But, I low balled and asked if he would take
$5.00.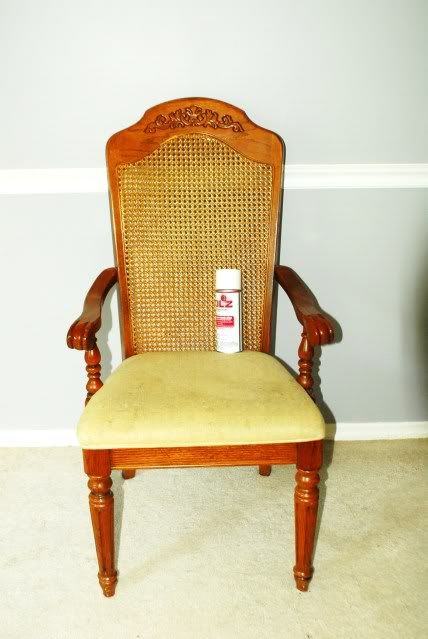 Chair and left over primer and paint, $5. I found material at Hobby lobby that was perfect. It cost $3.
We removed all staples and beauty went to town recovering. It turned out beautiful. Beauty did the painting of her room, part of the glazing and her furniture. I had helped her but she was by my side. She is counting this as a project as one of her values. She has learned how to reupholster, paint, cut in, and glaze. All very valuable and thrift saving qualities.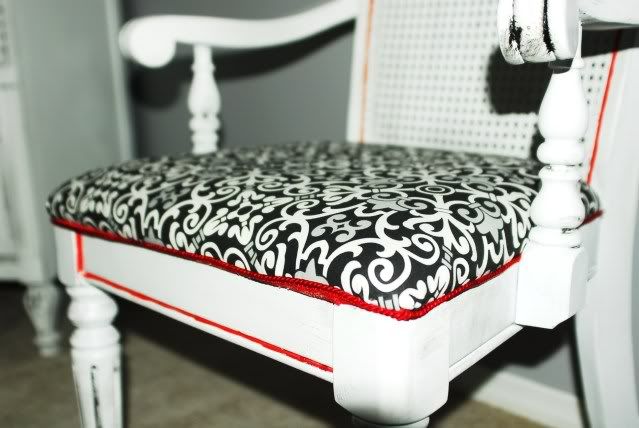 I was leery of red as the accent color but Beauty insisted.
And guess what? It all makes me smile!
HER BATHROOM, The hutch we chose to hang on the wall. To hold her bath towels and accessories.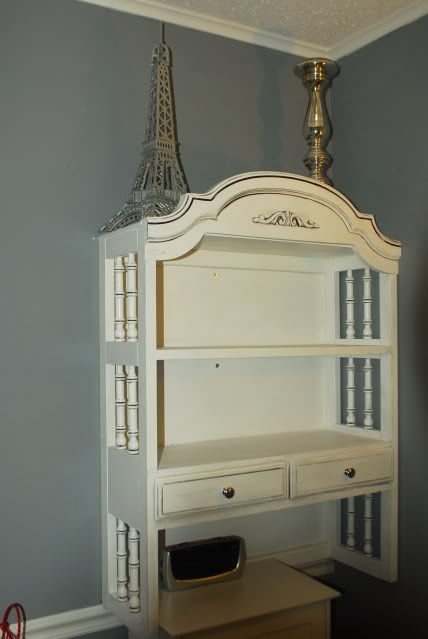 Picture frame clearance from target $5
Picture of Beauty adjusted through photoshop. Printed at Walmart $1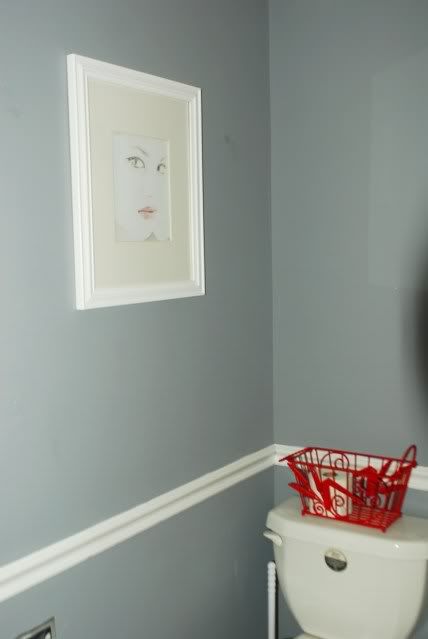 I still need to look for a small red or zebra print bath rug and a shower curtain, and purchase a few hand towels for her hutch and accessories. I have to hang the hand towel holder, that I got for $2 at GW!
RUN DOWN OF COST
paint $8
Primer $20
krylon spray paint 3 cans $10
lamps $20
Pics $3
Frames $7
Chair $5
Material $3
B $2
Screws for hutch $3
TOTAL spent for complete room = $73 and if you count her bedding from a year ago, $162 not bad at all when that also includes FURNITURE, PAINT and material!